Are We Experiencing a Surge in Homes Listed for Sale Today?
Posted by Heidi Schrock on Tuesday, November 21, 2023 at 4:15:14 PM
By Heidi Schrock / November 21, 2023
Comment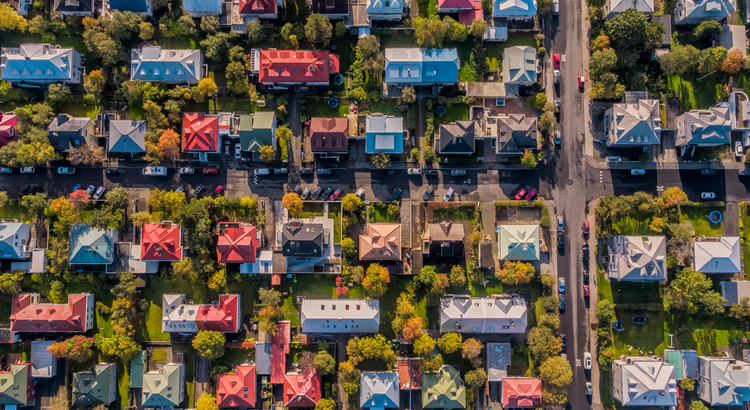 If you're considering a move, staying informed about the current housing market is crucial. Here's the latest update on the current supply of homes for sale. Whether you're in the market to buy or sell, the availability of homes in your local area is a key factor. Check out the details below.
Unveiling the Reality of Current Housing Inventory
Recent national data may challenge the narrative of the past few years, where the emphasis was on the scarcity of homes in the market. According to Realtor.com, there's evidence of a slight month-over-month increase in inventory in various parts of the country, as highlighted by the blue states in the map below.
As the map shows, nationally, housing supply increased just over 5% last month.

Does this suggest that the era of constrained inventory is coming to an end?

Does this prompt the question: are we moving past the era of limited housing supply? In short, not quite. It's crucial to consider the context. Despite reports of increased inventory, the data reveals a substantial shortage of homes for sale compared to the typical levels in a more stable market. The graph below illustrates the current count of active listings (homes presently available for sale) in comparison to the inventory levels during the more standard years in the housing market (2017-2019):
As Lance Lambert, Founder, ResiClub Analytics, explains:
"Housing market inventory is so far below pre-pandemic levels that October's big jump is still just a drop in the bucket."
What does this signify for you? Keep in mind that real estate is highly localized. Collaborating with a reliable real estate agent will provide you with a more precise understanding of the inventory dynamics in your specific market.
For those in the buying market, there might be a slightly expanded array of options compared to recent months. However, it's essential to be prepared for a market with still-reduced inventory. A skilled agent can share their insights and effective strategies that have assisted other buyers in navigating the persistent challenges of low housing supply.
On the selling side, rest assured that the window of opportunity to potentially attract multiple offers or witness a swift sale hasn't closed. While there has been a national uptick in inventory, the overall levels are still relatively low, and it's possible that they are even lower in your local area.
Bottom Line
If you're looking to buy or sell a home, let's connect so you can make sure you're up to date on all the latest trends that could impact your move, including today's housing supply.