Building and Sustaining Your Online Presence
Posted by Heidi Schrock on Friday, November 3, 2023 at 8:00 AM
By Heidi Schrock / November 3, 2023
Comment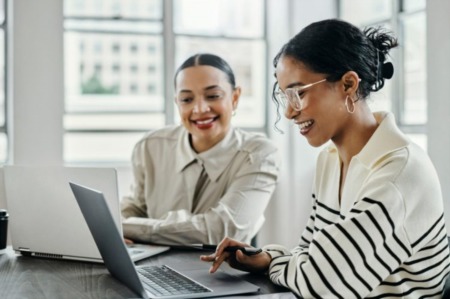 In consumer-facing industries like real estate, brand recognition plays a significant role in achieving success. However, to consistently cater to a diverse clientele, a robust digital portfolio is essential. Specializing in luxury markets and harnessing the latest advancements in targeted digital marketing can further elevate a prestigious team, setting the stage for ongoing success in the future.
Andrew Salamone, principal agent with The Salamone Group at Compass, has been assisting clients in buying and selling luxury and waterfront properties in St. Petersburg and the Tampa Bay region for nearly three decades. Recognizing the importance of a luxury online presence, Salamone identifies leading technology provider Real Estate Webmasters as a crucial component in enhancing the group's web design, CRM, and lead generation capabilities.
"Because the site looks great, our listings look great, and we look great," says Salamone. "We've just launched the Real Estate Webmasters lead generation system, and although we'll continue to refine it, it's already performing better than I had anticipated."
The Salamone Group is somewhat of a family affair, with Salamone's real estate journey beginning as a "non-voluntary" assistant to his mother, Libby Salamone, a top-producing agent who later recruited Salamone's father, Ron Salamone, a former lawyer, into the business. The team is now complemented by Angela Mathias, Libby's former assistant turned real estate expert, and Andrew's wife, Leila.
Real Estate Webmasters' custom IDX solutions, integrated directly into their CRM, provide real estate professionals with a more straightforward way to display MLS data on their website. According to Salamone, the unique efficiency of the IDX has not only simplified lead tracking but also enhanced user experience for their clients.
"The IDX must be very user-friendly because our leads started using it right away, signing up, and saving searches from day one," Salamone notes.
Real Estate Webmasters' powerful customer relationship management system (REW CRM) optimizes the workflow for agents, making it easier to follow up with new and existing leads, resulting in higher conversion rates. For Salamone, the CRM's customizable smart lists, which track activity and automatically organize leads into user-defined groups, have been particularly beneficial for his team.
"While we're impressed with the CRM, I especially appreciate the ability to create custom pages for various purposes," Salamone explains. He adds that they have plans to expand from a simple real estate site into a comprehensive community resource, including sections covering the arts, dining, and events. "The backend is perfect for this type of expansion."
In addition to the CRM's role in establishing a strong real estate pipeline with high-quality lead generation, Salamone is exploring Real Estate Webmasters' SEO services to enhance their search engine rankings.
"Another agent who uses Real Estate Webmasters told us about her success with their SEO services, and we are going to look into that next," concludes Salamone.
For more information, please visit https://www.realestatewebmasters.com.