Building Your Future: Is Using Your 401(k) for a Home a Good Idea?
Posted by Heidi Schrock on Wednesday, November 8, 2023 at 1:24:45 PM
By Heidi Schrock / November 8, 2023
Comment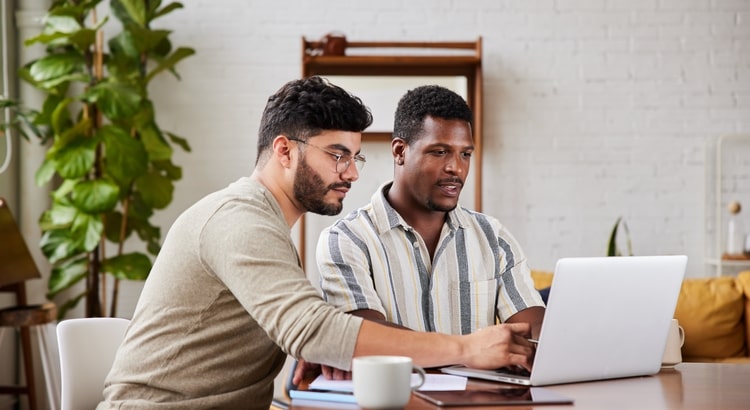 If you're envisioning the prospect of purchasing your own home and contemplating how to accumulate a down payment, you're certainly not alone. A common consideration is tapping into your 401(k) savings to facilitate this endeavor. However, before you make the choice to utilize your retirement funds to acquire a home, it's advisable to thoroughly explore all potential alternatives and engage in a discussion with a financial expert. The rationale for this caution is as follows:
The Numbers May Make It Tempting
The data shows many Americans have saved a considerable amount for retirement (see chart below):
The allure of tapping into a well-padded 401(k) account can be undeniable, especially when your dream home is within sight. However, it's crucial to keep in mind that accessing your retirement savings for a home purchase might entail penalties and have repercussions on your future financial stability. This underscores the importance of thoroughly examining all available alternatives for saving a down payment and making a home purchase. As advised by Experian:
"It's possible to use funds from your 401(k) to buy a house, but whether you should depends on several factors, including taxes and penalties, how much you've already saved and your unique financial circumstances."
Alternative Ways To Buy a Home
Using your 401(k) is one way to finance a home, but it's not the only option. Before you decide, consider a couple of other methods, courtesy of Experian:
FHA Loan

:

FHA loans allow qualified buyers to put down as little as 3.5% of the home's price, depending on their credit scores.

Down Payment Assistance Programs

:

There are many national and local programs that can help first-time and repeat homebuyers come up with the necessary down payment.
Above All Else, Have a Plan
No matter what route you take to purchase a home, be sure to talk with a financial expert before you do anything. Working with a team of experts to develop a concrete plan prior to starting your journey to homeownership is the key to success. Kelly Palmer, Founder of The Wealthy Parent, says:
"I have seen parents pausing contributions to their retirement plans in favor of affording a larger home often with the hope they can refinance in the future… As long as there is a tangible plan in place to get back to saving for their retirement goals, I encourage families to consider all their options."
Bottom Line
If you're still thinking about using your 401(k)-retirement savings for a home down payment, consider all your options and work with a financial professional before you make any decisions.