Finding the Perfect Fit: The Power of Evaluating Wants and Needs in Today's Homebuying Process
Posted by Heidi Schrock on Thursday, August 3, 2023 at 10:00 AM
By Heidi Schrock / August 3, 2023
Comment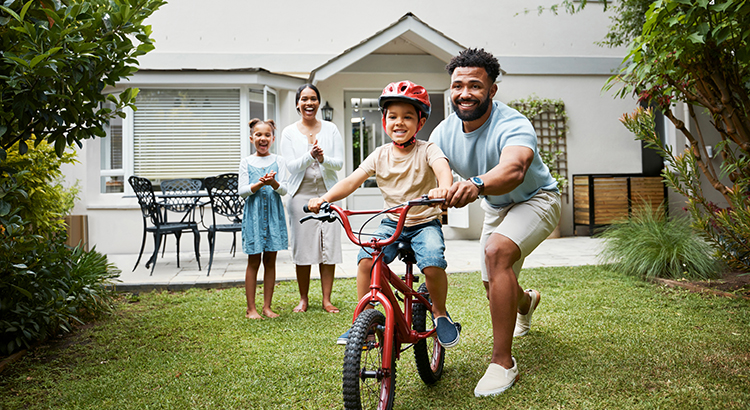 When it comes to buying a home, especially with today's affordability challenges, you'll want to be strategic. Mortgage rates impact how much it costs to borrow money for your home loan. And, to help offset the higher borrowing costs today, some homebuyers are taking a close look at their wish list and re-evaluating what features they really need in their next home to avoid overextending. As a recent NerdWallet article says:
"A pool, for example, may be nice to have, but it may not provide as much day-to-day value as a garage or a space for a home office . . ."
Before you get swayed by the allure of a pool, take a step back and consider if it's truly a must-have for your happiness in your next home. While a pool can be enticing, it's essential to evaluate whether it aligns with your core reasons for moving. Chances are, the primary factors driving your decision to move are related to practical considerations like needing more space, a home office, or a location closer to loved ones, friends, or work.

While a pool can provide recreational enjoyment, it's crucial to prioritize your essential needs and preferences when searching for a new home. Focus on finding a property that meets your fundamental requirements, as these are the factors that will have a more significant impact on your daily life and overall satisfaction in the long run.

When exploring potential properties with your real estate agent, keep your key motivations for moving at the forefront of your mind. By staying true to your primary objectives, you'll be better equipped to find a home that fits your lifestyle and supports your future goals, making your move a more gratifying and fulfilling experience. Remember, it's essential to invest in what truly matters to you and aligns with your life's priorities rather than being solely swayed by attractive but non-essential features like a pool.

So, if you're looking to buy a home, take some time to consider what's truly essential for you in your next house. Make a list of all the features you'll want to see, and from there, work to break those features into categories. Here's a great way to organize your list:

Must-Haves

– If a house doesn't have these features, it won't work for you and your lifestyle (examples: distance from work or loved ones, number of bedrooms/bathrooms, etc.).

Nice-To-Haves

– These are features you'd love to have but can live without. Nice-to-haves aren't dealbreakers, but if you find a home that hits all the must-haves and some of these, it's a contender (examples: a second home office, a garage, etc.).

Dream State

– This is where you can really think big. Again, these aren't features you'll need, but if you find a home in your budget that has all the must-haves, most of the nice-to-haves, and any of these, it's a clear winner (examples: a pool, multiple walk-in closets, etc.).

Once you've categorized it in a way that works for you, discuss your top priorities with your real estate agent. Remember to think carefully about what's a non-negotiable for your lifestyle and what's a nice-to-have that's more of an added bonus. Be sure to discuss where each feature falls with your agent. They'll be able to help you refine the list further, coach you through the best way to stick to it, and find a home in your area that meets your top needs.

Bottom Line

Putting together your list of necessary features for your next home might seem like a small task, but it's a crucial planning step on your homebuying journey today. If you're ready to find a home that fits your needs, let's connect.