Making Dreams a Reality: How Denver's Family-Centric Team Continues to Deliver
Posted by Heidi Schrock on Thursday, August 17, 2023 at 9:30 AM
By Heidi Schrock / August 17, 2023
Comment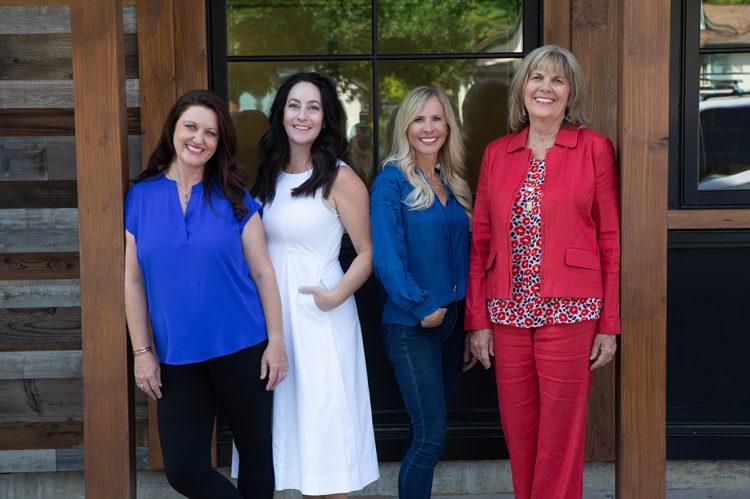 Above, DiVito Dream Makers team members, from left, Amanda DiVito, Lisa Reich, Stacey Bushaw and Karen Levine.
Amanda DiVito was answering phones and doing paperwork for her father's thriving real estate team by the time she was in her teens. So, it's no surprise that, although she pursued a fashion degree at Colorado State University, she got her real estate license and joined the Joe DiVito Dream Makers shortly after getting her degree in 2003.
Joe DiVito, a successful REALTOR® serving the greater Denver, Colorado market for nearly 40 years, "knew before I did," said daughter Amanda, "that I would go into real estate."
Now Amanda DiVito Parle, married with a family of her own, Joe's daughter leads the eight-person DiVito Dream Makers, who last year posted $2.6 million in gross agent commission under the RE/MAX Alliance banner, with her semi-retired father serving as director of business development.
Barbara Pronin: Where did the name Dream Makers come from?
Amanda DiVito Parle: It was my father's idea when he founded the team. He was truly a people person, and from the start of his career in real estate, his goal was to help as many people as possible realize their American dream.
BP: You have deep roots in the greater Denver community. What is it you love about this industry?
ADP: All of it, I guess. I'm a people person, like my Dad. I love meeting new people, listening to what they want to accomplish and helping them do so. I love the challenge, and I'm proud to say we typically do between 60-70 deals a year.
BP: How is your team structured?
ADP: We have four in sales–two buyer's agents and two seller's agents–and three beautifully organized administrators who keep things running smoothly so we can be out there doing what we do best. We've been together a long time, so we are very close, all highly productive and very motivated, and we run the business like a partnership. None of us needs any babysitting, ever, but we are always there to rally or cover for each other. That's part of the reason we are consistently among the top-producing REMAX/Alliance teams in the Denver Metro area.
BP: What would you say is your biggest differentiator as a team?
ADP: We have a long-standing reputation for high-quality personal service in all the areas we serve, and we work hard to live up to that. It's important to each of us that every client has a satisfying and hassle-free buying or selling experience. We're great negotiators and we share the same goal–quality service all the time, every time. Our clients know and appreciate that. They are happy to recommend us to their friends.
BP: Your father is well-known for his community service. Is that true for you as well?
ADP: Absolutely. Like my Dad, I value the opportunity to give back. I've served on the board of directors for the Jefferson County Association of REALTORS®, the Arvada Chamber of Commerce, and the Colorado Association of REALTORS®, among others–and our teammates are active in youth education, foster parenting, seniors assistance, nutrition training and more. That kind of active service keeps us well-known in our communities and helps make us professionally more knowledgeable.
BP: What about charitable giving?
ADP: Oh, my goodness, where do I start? For one thing, we have a Christmas Drive every year, donating a percentage of each commission to the Children's Miracle Network, a RE/MAX national charity. Locally, we host a month-long holiday giving program each November, collecting hundreds of gifts for clients of the Development Disabilities Resource Center. We support Kid's Night Out, a nationwide program founded in Colorado to promote safe, supervised social activity for kids, and besides donating annually to our local Leukemia and Lymphoma Society, our team walks for them during their yearly 'Light the Night' walk to promote cancer research and information. I could go on and on, but suffice to say, charitable giving is in our DNA.
BP: Success and solidarity seems to be your hallmark as a team. Are you currently open to expansion?
ADP: We seem to be at a sweet spot right now, functioning at a high level and consistently meeting our goals. I would never say never, but we would be very particular about fitting someone new into our team.
BP: Any advice for others either leading or thinking about leading a team?
ADP: I was very lucky to have a dynamite real estate mentor in my father, who believed in teamwork, quality service, giving back, and the value of work-life balance–and who still is active with us in a more advisory role. But now, from the standpoint of a team leader, I would say to surround yourself with smart people who share similar values, and give them the freedom to soar on their own, knowing back-up is just a phone call away.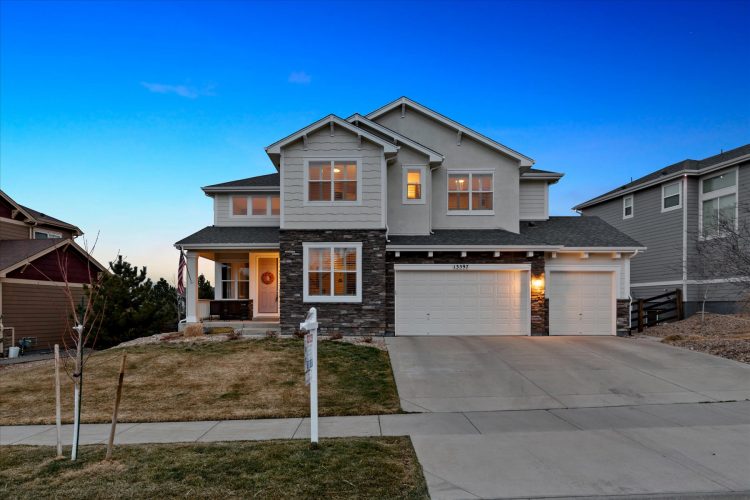 DiVito Dream Makers listing: 13597 W 87th Terrace, Arvada, Colorado