Market Momentum: Exploring the Resilience of Buyer Activity in the Face of Higher Rates
Posted by Heidi Schrock on Thursday, June 29, 2023 at 1:44 PM
By Heidi Schrock / June 29, 2023
Comment
If you're a homeowner thinking about making a move, you may wonder if it's still a good time to sell your house. Here's the good news. Even with higher mortgage rates, buyer traffic is actually picking up speed.
Data from the latest ShowingTime Showing Index, which is a measure of buyers actively touring homes, helps paint the picture of how much buyer demand has increased in recent months (see graph below):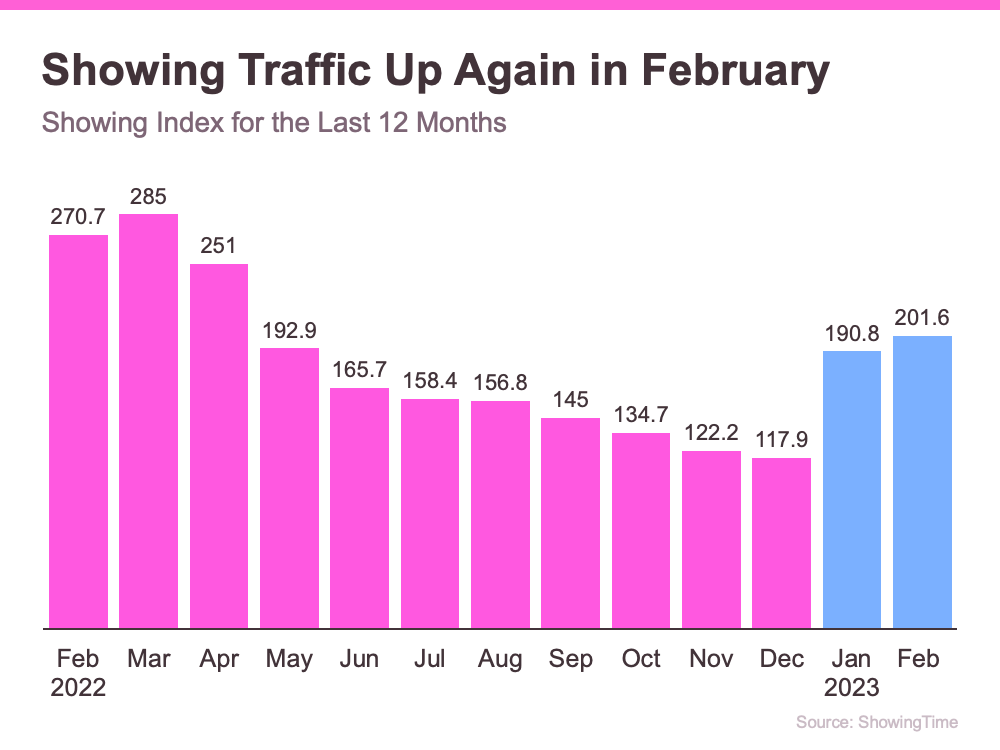 As the graph shows, the first two months of 2023 saw a noticeable increase in buyer traffic. That's likely because the limited number of homes for sale kept shoppers looking for homes even during colder months.
To help tell the story of why the latest report is significant, let's compare foot traffic this February with each February for the last six years (see graph below). It shows this was one of the best Februarys for buyer activity we've seen in recent memory.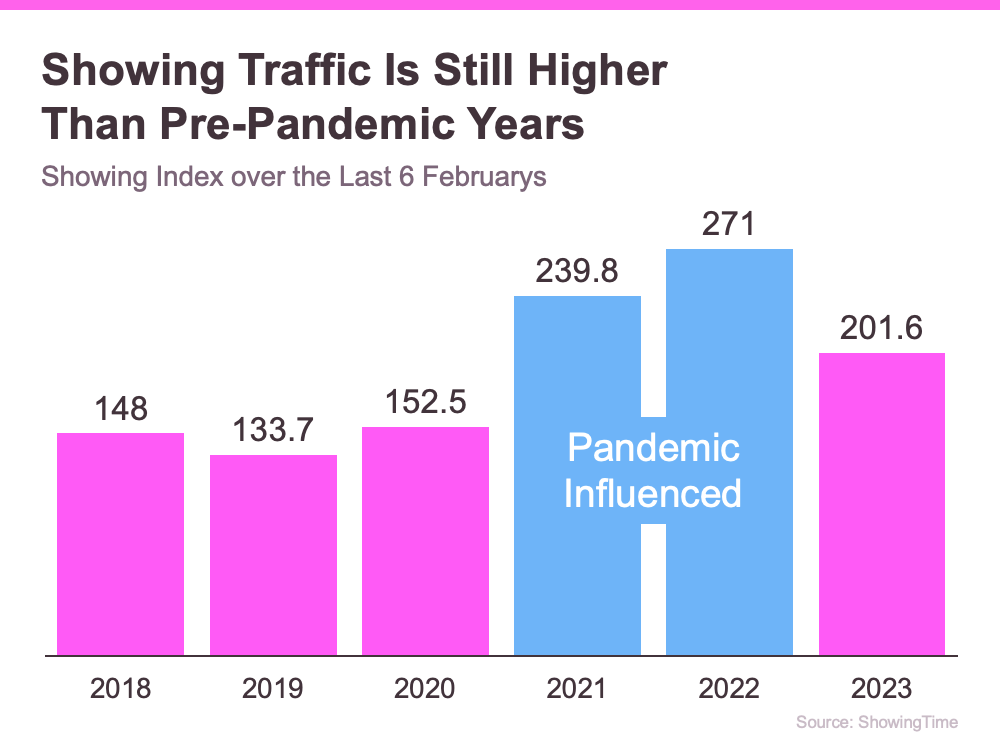 The comparison of February 2023 buyer traffic with the more typical pre-pandemic years highlights the significance of this year's increase in buyer activity. Despite the exceptional buyer traffic observed in 2021 and 2022, which were influenced by unique market conditions, February 2023 still stands out as a period of heightened buyer interest.
What makes this rise in buyer activity even more remarkable is the simultaneous increase in mortgage rates during February. Despite the higher borrowing costs, more buyers were actively searching for homes. This indicates that other factors, such as limited inventory, buyer demand, and favorable economic conditions, are outweighing the impact of rising mortgage rates.
It's important to note that mortgage rates can fluctuate over time and may continue to do so in the future. However, even with slight increases in rates, buyer activity remains robust. This resilience suggests that the current housing market is driven by strong buyer motivation and the need for housing, indicating a continued demand for homes.
If you're considering selling your home, the increased buyer activity and demand can work in your favor. However, it's still essential to consult with a real estate professional who can provide personalized advice based on your specific market and circumstances. They can help you navigate the selling process effectively, taking into account the latest market trends, buyer preferences, and pricing strategies to maximize your selling potential.
Jeff Tucker, Senior Economist at Zillow, says the increased buyer activity could continue:
"More buyers will keep coming out of the woodwork. We always see a seasonal uptick in home shoppers in March and April . . ."
If you're looking to sell your house, seeing buyers still active in the market this year should be encouraging. It's a sign buyers are out there and could be looking for a home just like yours. Working with a real estate professional to list your house now will help you get your home in front of eager buyers today.
Bottom Line
Rising foot traffic is a bright spot for this year's housing market and indicates that buyers are looking to purchase this year, even with higher mortgage rates. If you're ready to sell your house, let's connect.