The Rate Factor: Why It's Important to Stay Informed about Changing Mortgage Rates
Posted by Heidi Schrock on Monday, May 29, 2023 at 11:16 AM
By Heidi Schrock / May 29, 2023
Comment
The fluctuation in mortgage rates can have a significant impact on your purchasing power as a homebuyer. Even a small shift, such as a 1% or 0.5% change in mortgage rates, can affect your monthly mortgage payment. The chart below illustrates the relationship between mortgage rates and a typical monthly mortgage payment, giving you a better understanding of how changes in rates can impact your affordability.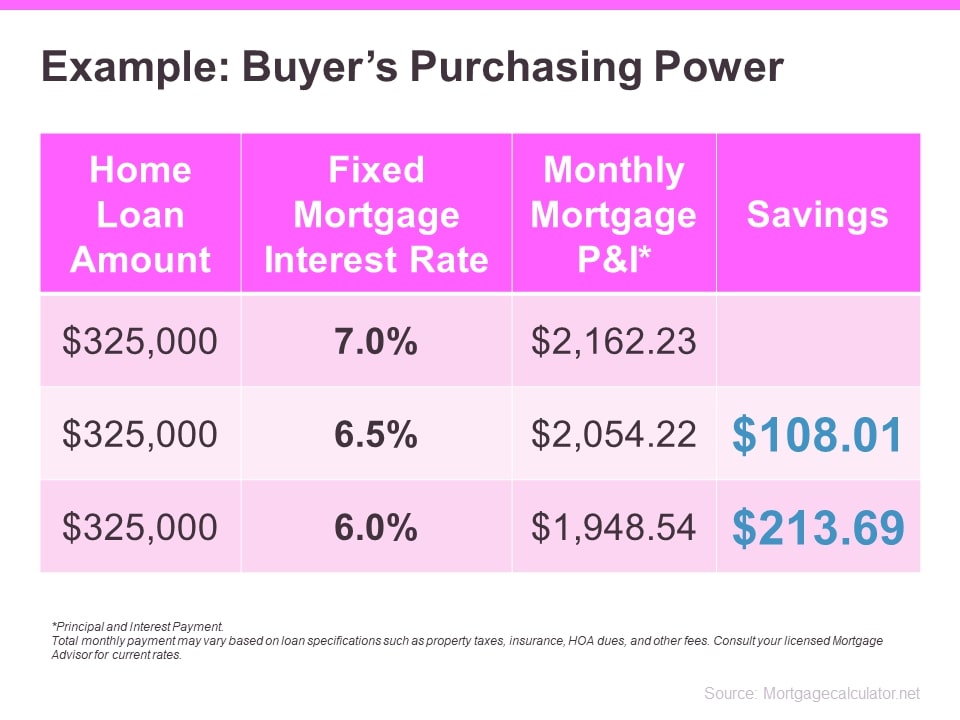 A 0.5% change in mortgage rates can indeed have a significant impact on your monthly payment. As rates have been fluctuating between 6% and 7%, it's crucial to understand how these changes affect your purchasing power. Lower mortgage rates can increase your affordability and potentially allow you to qualify for a larger loan amount or reduce your monthly payment, making homeownership more attainable. Keeping an eye on mortgage rate movements can help you make informed decisions about your homebuying options.
What This Means for You
Attempting to time mortgage rates in hopes of getting a more favorable rate can be a risky strategy. It's challenging to predict future rate movements accurately, and waiting for rates to drop could mean missing out on other favorable market conditions or potential home opportunities. Lisa Sturtevant, a Housing Economist, emphasizes the uncertainty surrounding rate fluctuations and advises against basing your homebuying plans solely on rate predictions. Instead, it's recommended to focus on your financial readiness, housing needs, and working with a trusted real estate professional to navigate the market effectively.
"It is typically a fool's errand for a homebuyer to try to time rates in this market . . . But volatility in mortgage rates right now can have a real impact on buyers' monthly payments."
You're absolutely right. Relying on the expertise of real estate advisors is crucial when it comes to navigating mortgage options and understanding the factors that influence mortgage rates. They can provide valuable insights into the current market conditions, help you explore different mortgage options, and assist in creating a homebuying budget that aligns with your financial goals. With their guidance, you'll be better equipped to make informed decisions and confidently move forward with your homebuying plans.
Bottom Line
Your ability to buy a home could be impacted by changing mortgage rates. If you're thinking about making a move, let's connect so you have a strong plan in place.