Your Key to Financial Flexibility: Harnessing the Incredible Equity as a Homeowner
Posted by Heidi Schrock on Monday, May 22, 2023 at 11:15 AM
By Heidi Schrock / May 22, 2023
Comment
Equity is the difference between your home's market value and the outstanding mortgage balance. It grows as you make mortgage payments and your home appreciates. Building equity provides financial security, access to financing options, and potential for future transactions. Stay informed about market trends to make informed decisions about your property and financial goals.
"Housing wealth (home equity or net worth) gains are built up through price appreciation and by paying off the mortgage."
How Your Equity Can Help You Achieve Your Goals
Your accumulated equity can be advantageous when transitioning from your current home to a new one. Whether you need more space or desire a smaller property, your equity can serve as a valuable resource. It can potentially cover some or all of your down payment for the next home. Homeowners often underestimate the amount of equity they've built, as revealed by a recent survey from Realtor.com. Consult with a real estate professional to assess your equity accurately and make informed decisions for your next move.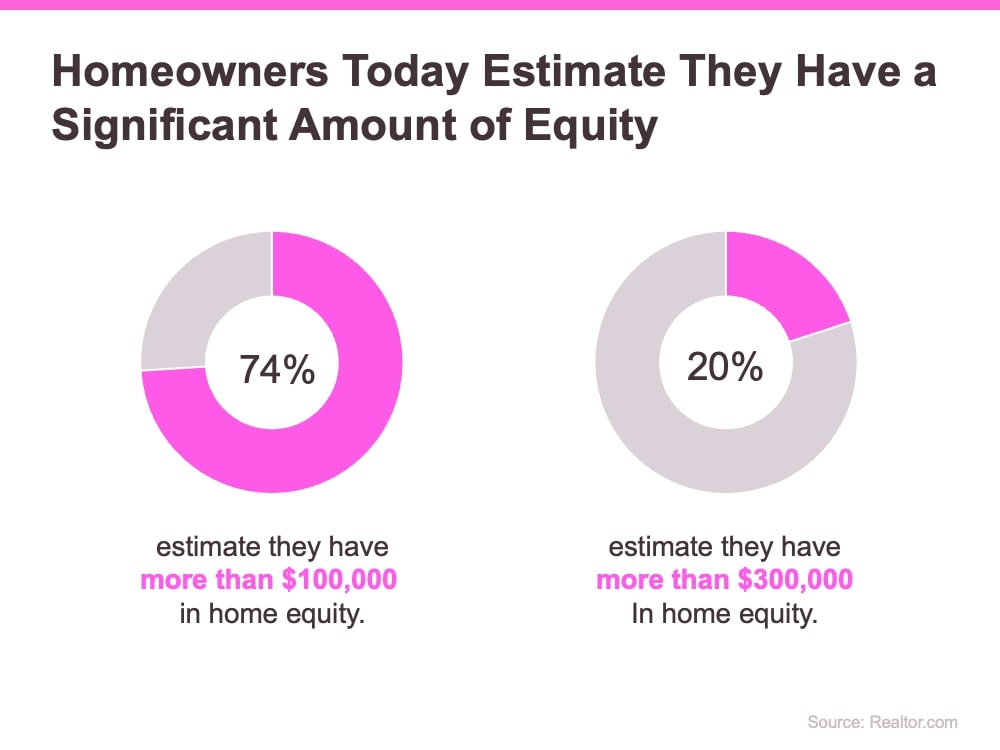 The latest data from CoreLogic helps solidify why homeowners are feeling so good about the equity they've likely gained over time. As Selma Hepp, Chief Economist for CoreLogic, says:
"While equity gains contracted in late 2022 due to home price declines in some regions, U.S. homeowners on average still have about $270,000 in equity, nearly $90,000 more than they had at the onset of the pandemic."
How a Skilled Real Estate Agent Can Help
If you're looking to leverage your equity to boost your buying power in today's market, having a trusted agent by your side makes a difference.
A real estate professional can help you better understand the value of your home, so you'll get a clearer picture of how much equity you likely have. As a recent article from Bankrate says:
"Hiring a skilled real estate agent can give you a realistic estimate of home prices in your area and how to price your current home. Using that figure, you can calculate how much equity you have and what your net proceeds will look like, so you can apply that money toward the down payment and closing costs of your new home."
A clear comprehension of your equity is crucial for making informed decisions regarding buying or selling a home. Engaging a competent real estate agent can assist you in navigating the complex process of selling your property and ensuring a seamless transaction. Their expertise will prove invaluable in achieving your goals efficiently.
Bottom Line

In today's market, numerous homeowners possess a significant amount of equity, and you could be one of them. I encourage you to reach out so we can evaluate your equity and devise a strategy to leverage it towards the acquisition of your next home.